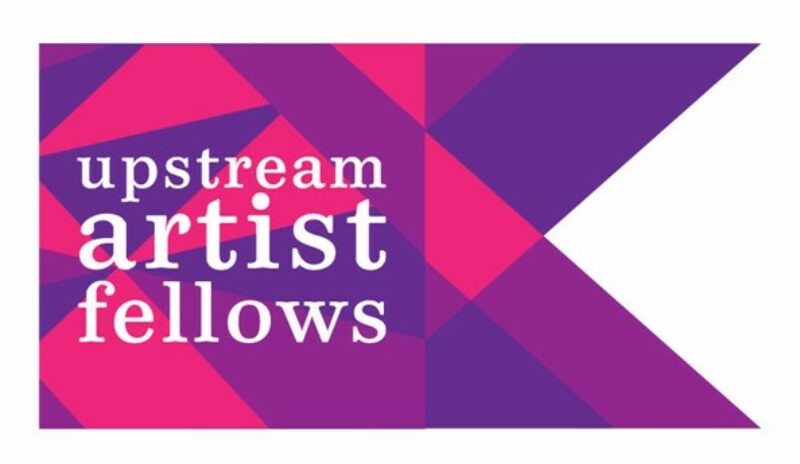 Do you love where you live? Are you an artist, a maker, a creative, or a culture bearer with a story to tell about your place? Are you always trying to inspire people to be stewards of the places we love and share?
Upstream, supported by Springboard for the Arts, seeks 12 Minnesota artists, creatives, and/or culture bearers to work on their own projects that demonstrate love and care for the places they live. The Upstream Artist Fellows will document and share their process of creating (through pictures, video, and/or written reflection) – highlighting what inspires them, the creation of the work, and how they make decisions. Through social media and other communication platforms, Upstream will utilize the artists' process documentation and stories for the A Care for Place campaign. All work will remain the property of the artists and will be licensed for Upstream to use and share during the life of Upstream's campaign (estimated 5 years). Each artist will receive $4,000, which includes their artist stipend and any project materials.
About Upstream
Upstream brings people together to celebrate and amplify the many ways Minnesotans of all backgrounds love and value our place. By helping cultivate a shared value of caring for our lands, lakes, parks, and streets, we build trust, create connections across differences, and inspire greater stewardship of our natural places.
Our Values
We seek out and are inclusive of all people and perspectives, because we all care about our home state, and our place is shared by all Minnesotans. We are stronger stewards of it together.
We amplify our shared connection to place and common experiences, because we strive to create a unified culture of caring for our land, water, and air as well as for each other.
We share stories that inspire more positive action, because it is our combined narratives that shape our Minnesotan culture and identity.
Application Timeline
Applications Open on August 21
Informational session Wednesday, September 12 2023 at 5:30pm (will be recorded). Watch the recording.
Deadline to apply is Wednesday, September 25, at midnight.
Panelists from Upstream select artists.
Notification by Wednesday, October 6th.
On October 11th: Announcement at live event at Loppet Trailhead in Minneapolis (attendance is appreciated but not required)
Artists will sign their contract and receive $3,000 of project funds.
Participate in mandatory cohort meetings (virtually or in-person).

Tuesday, October 31st, 2023 11AM-1:30PM: Kick Off and Narrative Change
Wednesday, November 15th, 2023 11AM-1:30PM: Project Idea Share Out and Documentation Techniques
Thursday, January 11th, 2024 11AM-1:30PM: Project Check-In
Thursday,  February 29th, 2024 11AM-1:30PM: Debriefing and Closing
Celebration
Upon completion of project final report, no later than March 16, 2023, receive the remaining balance of $1,000.
Artist Eligibility
Minnesota residency.
16 years of age and up.
Artists of all artforms/disciplines, experience levels, and backgrounds are encouraged to apply.
Interested in a deeper understanding of narrative change strategies and learning about how to share your creative process on social media.
Mandatory attendance at 4 virtual sessions.

Tuesday, October 31st, 2023 11AM-1:30PM: Kick Off and Narrative Change
Wednesday, November 15th, 2023 11AM-1:30PM: Project Idea Share Out and Documentation Techniques
Thursday, January 11th, 2024 11AM-1:30PM: Project Check-In
Thursday, February 29th, 2024 11AM-1:30PM: Debriefing and Closing
Celebration

If you are applying as a team, all team members must participate in workshops. The lead artist will receive payment and be responsible for disbursement to team members. The lead artist would need to attend all virtual sessions.
Project Parameters
You are not being asked to propose a project yet. If you are selected, you will design your project after the first cohort meeting.
Projects must occur sometime from December 2023 – March 2024.
Projects must be publicly accessible (whether virtually, in place, or in person). If there are public activities, they must be free to attend.
Projects do not have to be "new" – they may similar to your existing work or way of working, or they may be newer to you. Examples of projects could be:

Doing your work but with a focus on your family's favorite scenery and how you care for it
Interviewing elders about their ties to place and how they are stewards of it
Creating a performance based on your experience of your home,
Trying something new for you in how you love, celebrate or care for our state's natural places.

Complete a short final report at the close of your project
What to expect in the application
Please be aware that the form will not save your work! We highly recommend that you write your answers in another document and paste them in the form.
Cover Letter: Contact information, residential address, artform(s), any websites/social media handles
Narrative: Who are you? What's important to know about you? What communities do you identify with, work in, and/or influence? Describe your creative practice(s) or medium(s) Where are you? Where do you live/roam? What's important to know about the place(s) you live & love? How might your creative practice help you celebrate your place or help others in your community take better care of their place? Are you able to attend all of the virtual sessions?
Work Samples: Provide up to 2-3 work samples of your artistic practice. Create a work sample list that includes the following information for each sample. Name of the file or link: title of the work, year, materials, short description
Guidelines for work sample files:
Visual Art: Submit .jpeg images— Images must be under 5 MB. (1 Image = 1 work sample)
You can upload images with any dimensions, as SlideRoom resizes images larger than 1280 x 1280 x 72 ppi.
Text Work: Submit in .pdf format. 1 page = 1 work sample (ex: 3 page file = 3 work samples).
Music, Film, Performance, and/or Sound: Provide full URL links (i.e. YouTube, Vimeo, SoundCloud, etc). 1 minute = 1 work sample (ex: 3 minute video = 3 work samples).
Optional: Instead of submitting the narrative answers in writing, you may submit a video response. Please reference the question you are answering, and in the order given. The video can be made on your cell phone, tablet, etc. We will be making decisions based on your answers, not the quality of the video. The video should be 2-5 minutes long. You will need to upload your video to Youtube or Vimeo and then share that link. (Instructions for Youtube  here. You can create a Vimeo account here.) You will still need to fill out the other parts of the application- have the link to your video ready to share in the online form. Be sure to make the videos Public or Unlisted on YouTube.
Questions via email will be answered on a best effort basis: molly@springboardforthearts.org   ricardo@springboardfortharts.org sam@springboardforthearts.org