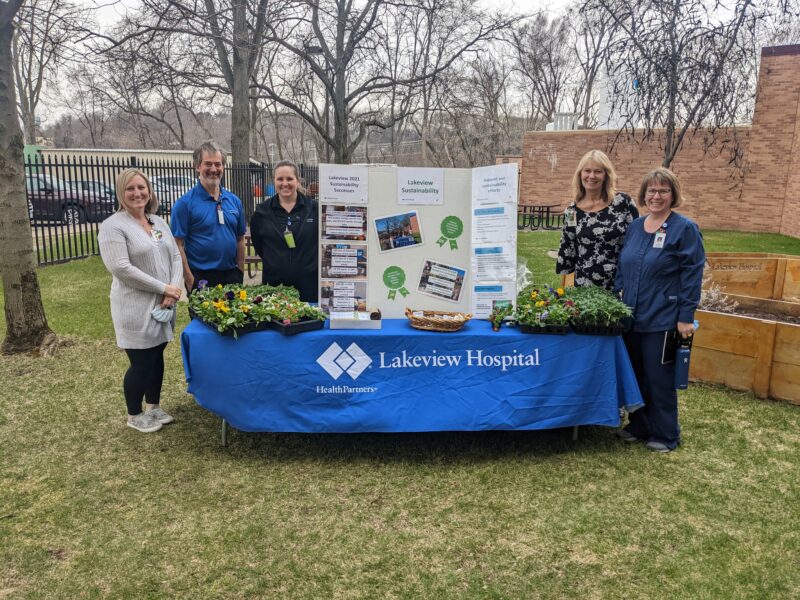 Caring for our natural places is an important part of caring for the people who live near them.  Research has shown there's a connection between green spaces and health and wellness benefits. HealthPartners, which operates 90+ hospitals and clinics across Minnesota and Wisconsin, brings natural green spaces and sustainable landscaping practices together to improve the health of patients, members and the community.
In collaboration with local community organizations, HealthPartners has taken steps to ensure its hospitals and clinics provide habitat for native flora and fauna. At Methodist Hospital in St. Louis Park, a green roof, a healing garden, rain gardens, an elevated boardwalk over a wetland, and the re-meandered Minnehaha Creek provide increased capacity for stormwater and a beautiful connection to the natural environment for patients and visitors. At HealthPartners Clinic Stillwater, bluebird houses and an apple orchard provide habitats for wildlife. Nearby Lakeview Hospital is home to both a healing garden and a pollinator garden.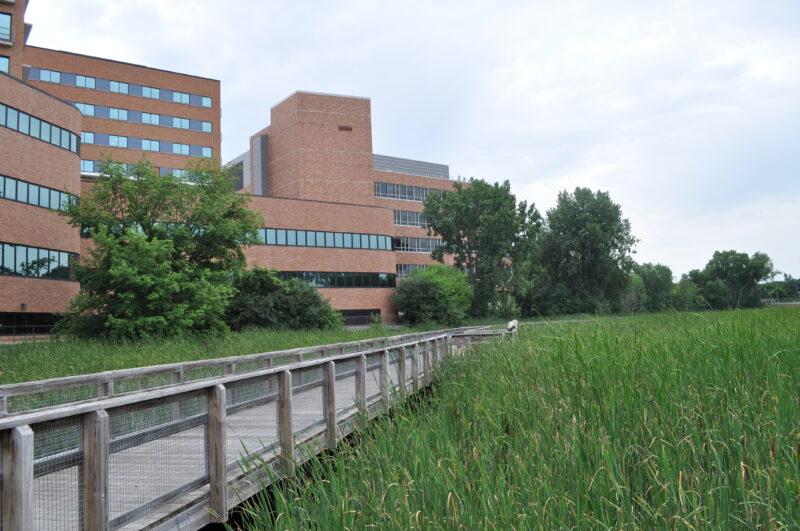 Investing time in community partnerships are one way the team at HealthPartners helps to care for our natural places.  At Methodist Hospital, they work with Minnehaha Creed Watershed District and Great River Greening.  At their clinic and hospital in Stillwater, they work with Sustainable Stillwater and Minnesota Native Landscapes.
The health of our green spaces plays an important role in our overall health. By protecting and restoring the environment, HealthPartners is contributing to a more sustainable future for those they serve.