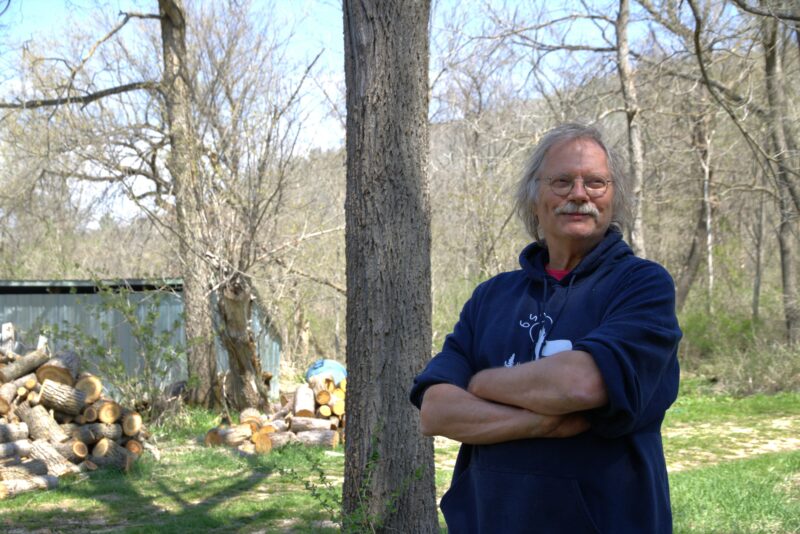 Rhys Williams could imagine nothing better for his retirement than starting a farm in the beautiful bluffs of the Minnesota driftless region.
"I'm very blessed to have this opportunity," says Williams of his switch back to farming. After serving as the Executive Director of The Good Acre, a nonprofit food hub based in Falcon Heights that supports small-scale farmers, Williams decided to return to the soil by starting Sweet Sage Farm, a medicinal herb farm in Southeastern Minnesota. "I like it — this is what I want to do," says Williams, gazing across his fields on a fresh May morning. "It's a good way to know the soil — I can hear the birds."
Williams co-founded Sweet Sage Farm with his friend and farming partner, Sarah Libertus, who has owned the 105-acre plot for 25 years. Sweet Sage is now in its second growing season, and Williams and Libertus are focusing on growing medicinal herbs on about 10 acres. They care for the remaining land by building healthy soil and habitat for wildlife & pollinators. The duo is joined by Libertus' husband, Jonno Woutat, who is building compost for the farm and William's wife, Tracy Williams, who is crafting teas from the herbs. 
As a landscape architect by training, Williams realized at a young age that he loved being outside and loved doing things with his hands. This is what led him to pursue a career in farming. Before serving as The Good Acre's executive director for eight years, Williams farmed all over the country — from Washington to New York, from British Columbia to Minnesota — primarily on vegetable farms and fruit orchards. His farming career included Featherstone farm, a 150-acre organic farm located near Rushford, MN, a stone's throw away from where Sweet Sage is now.
Williams shifted away from farming due to personal health concerns and moved into food-systems work in the Twin Cities. But after several years, he felt a pull back to the land and co-founded Sweet Sage after retirement. Farming medicinal herbs is quite different from vegetables, though: "This is permaculture, and as a vegetable farmer, I haven't done permaculture before, so I'm learning a lot," says Williams. "It takes some patience to change."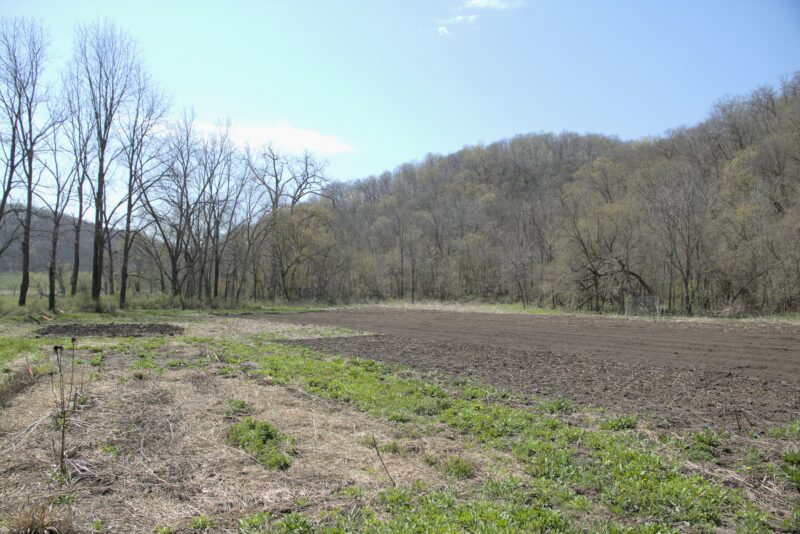 It's not hard to understand why Williams felt drawn to this place. Sweet Sage farm is nestled in a beautiful valley amongst the bluffs. In the driftless region, the landscape has a unique quality compared to the surrounding flatter terrain. "Southeastern Minnesota is just beautiful," says Williams. "I really feel blessed to live down here." A creek runs through the farm and is teeming with trout, and wildlife like deer have also made a home here — something Williams loves. 
To care for this special place, Williams and Libertus use certain practices on Sweet Sage Farm. They take extra care to build healthy soil and plan to become certified organic. In one of the farm's fields, only accessible by a winding forest path, they recently worked with a DNR forester to perform a controlled burn. The goal of the burn was to help remove raspberry and brambles to make space for native plants — a planting project for this spring. Burning is also necessary for the seeds of certain plants to germinate. 
They are also building soil by planting cover crops, tilling the soil minimally, and building compost. In one field where the ground is especially hard, they have already done a controlled burn and tested the soil for needed nutrients. This year, they plan to till a section of the field to break the crust, add compost, woodchips, and goat manure, and finally plant an alfalfa cover crop. "We're going to start building compost again," says Williams, describing their plan to expand their compost five-fold. 
Williams also aims to connect with his farmer neighbors, even those who may not use the same organic methods as Sweet Sage. At the end of the day, Williams says they are more alike than different: "It's the same thing: it's a love of producing food and growing things that we have in common — it's not like we're strangers. " Williams understands the challenge in transitioning from conventional to organic methods. He began by farming conventionally in Washington:  "I saw the destruction it did first hand — we killed bees by the ton. I realized this isn't the way we should do things." This has led him to avoid using pesticides, herbicides, and fungicides and to plow consciously, to make the least impact on the soil possible.
Sweet Sage focuses on growing medicinal herbs and roots — such as mugwort, peppermint, echinacea, lemon balm, basil, bee balm, ashwagandha, and ginseng. This year, they will add two caterpillar tunnels, or temporary greenhouses, to help grow ginger and turmeric. They also plan to add a drying shed which will allow them to make teas more easily.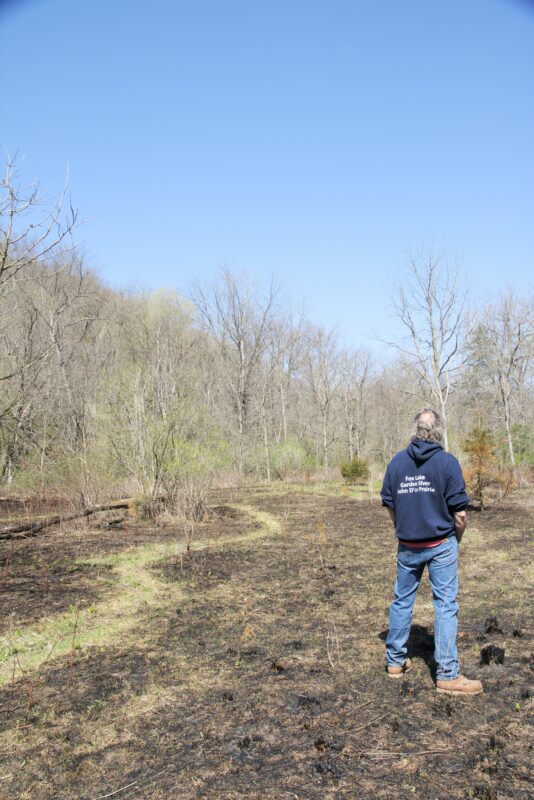 One of their main motivations for growing medicinal plants, many of which are Indigenous or Chinese, is to improve sourcing for certain communities. For Libertus — who is Indigenous — and Williams, providing a quality source of these herbs and using traditional growing practices is deeply important. They grow some Indigenous plants, like horsetail and ashwagandha, in the forest which is an Indigenous method. These values run parallel to Williams' work with The Good Acre: supporting farmers and communities of color was central to his work.
Care for place & community and connection to the land is at the core of everything Williams does. From his work with The Good Acre to his intentional soil-building practices at Sweet Sage Farm, Williams shows that Minnesota farmers care about this place. "We're farming in a slow way," says Williams. And he adds — with an in-character touch of humility and humor — "We're just playing." 
To hear more of Rhys Williams' story, listen to the episode featuring him on the Voices of Upstream podcast.