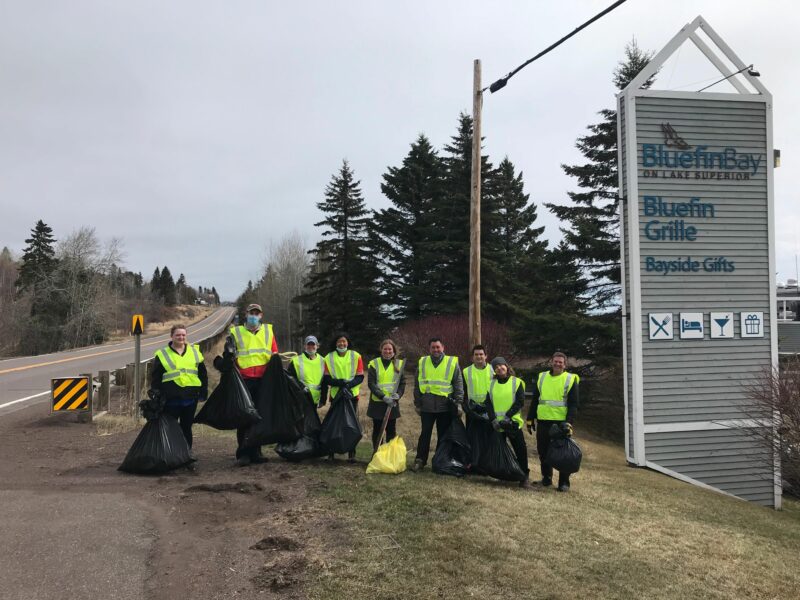 Bluefin Bay is an icon of the north shore and offers a chance to stay by one of Minnesota's greatest natural places: Lake Superior. On a hike, by the campfire or from a kayak on the lake, guests find a sense of calm and connection to nature.
Employee-operated, and with all of its staff residing in the area, Bluefin Bay sees the importance of caring for their place. "Our natural world is central to all the activities we host", says Katie Krantz, Marketing Manager, "Bluefin Bay takes people that aren't necessarily comfortable with being outdoors and makes it easy to engage with nature and the north shore.".
The list of outdoor activities that Bluefin offers is long: swimming, ice skating, skiing, snowshoeing, hiking, biking, rock and ice climbing are all ways in which guests can get out and enjoy the north shore.
In addition to helping guests engage in their natural surroundings, Bluefin Bay also works to care for them through assisting in trail maintenance and other conservation efforts near the resort.