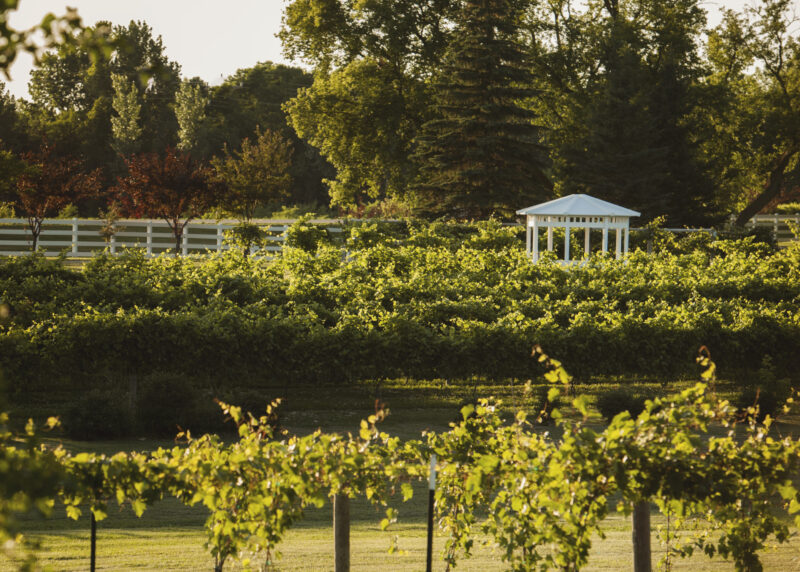 Situated in the trees and prairie grasses of Alexandria, MN, Bold North Cellars (BNC) is home to  Carlos Creek Winery, 22 Northmen Brewing Co,, Grand Hall Event Center, Stoke Wood-Fired Pizza, and Sizzle food truck   With brews inspired by Scandinavian heritage, 22 Northmen Brewing Co. resembles a Viking long hall.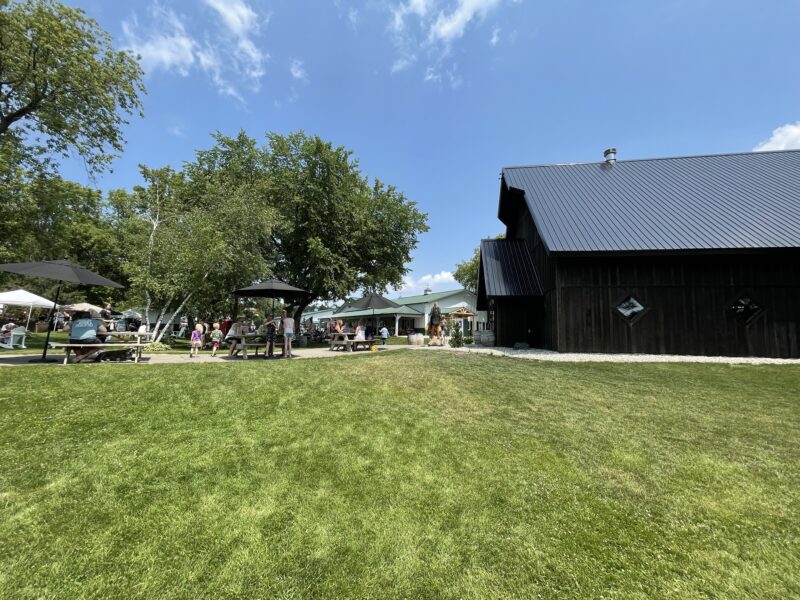 Throughout Carlos Creek Winery, they use  recycled barrels to add to the overall aesthetic. Their staff of 17 full-time employees and roughly 30 part-time grows to nearly 100 during the beautiful summer months, where they help their visitors enjoy nature in and around their facility.
BNC's focus on our environment can be seen in how they run their business and care for their place: they have created a beautiful outdoor space so that people can enjoy the surrounding area, and they host outdoor events, like the annual Awake the Grapes run , through the vineyard. Additionally, all of Bold North Cellars' power is from clean energy – wind power.
In their harvesting process, they use natural pesticides and weed deterrents to ensure the health of the land. BNC is also considering the future impact of their business, working with the Department of Natural Resources to keep the new parts of their property as natural as possible.
They compost all their harvest by-products (stems, seeds, skins), in addition to using compostable plates, utensils and food waste. Bold North Cellars goes Upstream by highlighting and celebrating their natural spaces and using sustainable business practices that help keep Minnesota a wonderful place to celebrate.