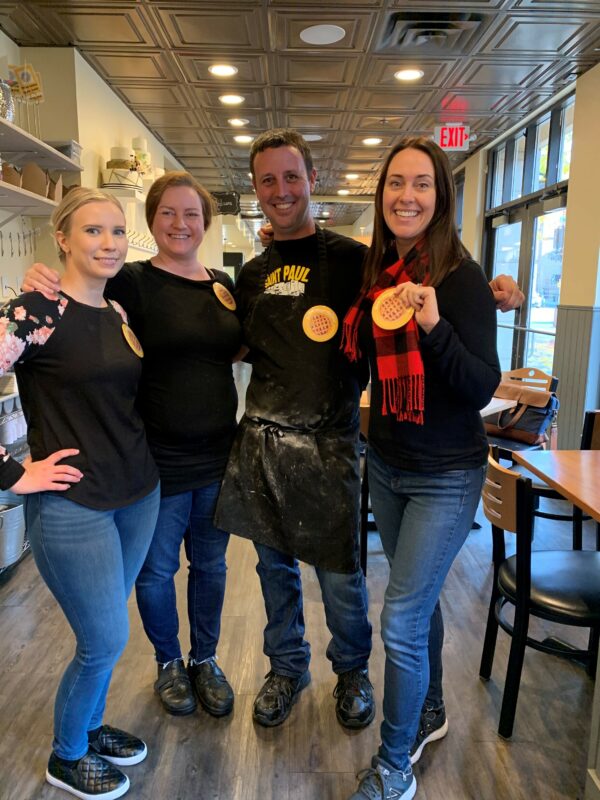 At The Buttered Tin, you'll find more than award winning pastries and a delicious brunch spread: care of place is central to their values and everyday practices. Founded in 2013 by James Beard-recognized pastry chef Alicia Hinze. The Buttered Tin creates a welcoming space to enjoy elevated American breakfast & lunch classics and sweet treats. Throughout the process of opening The Buttered Tin, Hinze consulted with friend and owner of Native Sustainability, Megan Dobratz, to better understand how she could take steps to be a good steward within her business. This kickstarted her deep dive into researching and enabling strong care for place practices in her business and home life.
The Buttered Tin is taking steps to care for place at both their St. Paul and Northeast Minneapolis locations. They prioritize waste reduction, limit single-use plastics, and champion composting. A grant from the Minnesota Chamber of Commerce through their Waste Wise program helped The Buttered Tin stay on track with recycling and composting, and their involvement with MNimize campaign recognizes the incredible waste reduction work they are doing.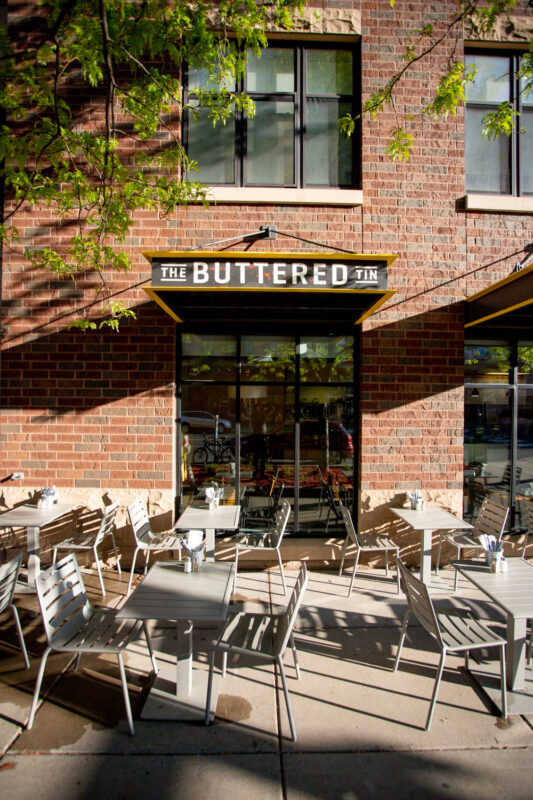 Challenges with sourcing compostable materials during the Covid-19 pandemic caused The Buttered Tin team to revisit to-go containers and recommit to providing their customers with compostable packaging.  The Buttered Tin also tries to support local farmers and producers whenever possible, and they partner with BIX Produce Company to help source high quality, local product and proteins. Hinze emphasizes that making these changes doesn't hurt her business but actually has tangible benefits. For example, they have saved almost half on garbage costs by increasing recycling and composting specifically due to the City's incentive plan to not tax compostable waste.
The ethic of care for place at The Buttered Tin stretches even further beyond these practices. Hinze describes how the team embraces this ethic: "We hire for an alignment of values. Our team members already care about caring for our shared places, so we try to empower them to be good stewards, too." For Hinze, care of place is also important for her family and something she instills in her son and daughter.. Hinze is showing that caring for our spaces is a shared value that we can incorporate into our daily lives, family spaces, and businesses.