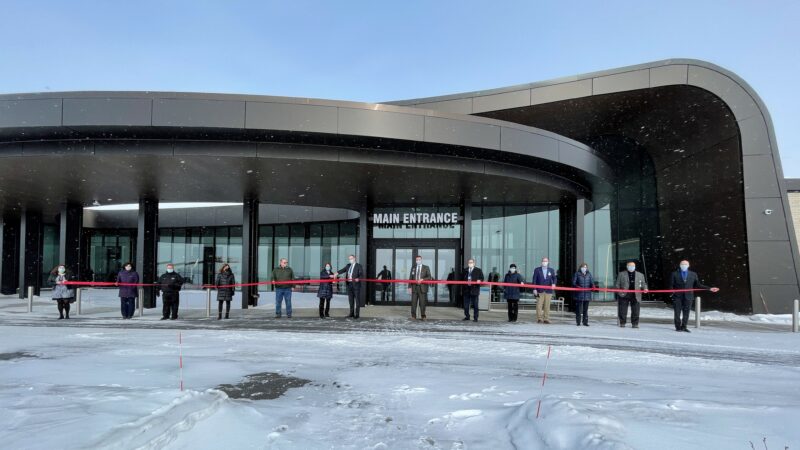 Upstream Partner CentraCare is the largest healthcare system in central and western Minnesota.  Their purpose statement begins with the words, "We're Here for Your Whole Life", and is intentional about the ways they engage with and care for the natural places where they work.
CentraCare understands how important nature is to public health. "We're purposeful in thinking about the ways we're engaging in and living in our natural world," says Joe Kalkman, Chief Administrative Officer and EVP, Human Resources.  "We build our facilities to face and serve our communities, and we use our spaces to celebrate what's great about Minnesota—the waters, prairies and other natural places.
While designing and building a new hospital in Redwood Falls, they connected the campus and design around their relationship to the river and all it means to Redwood Falls.  CentraCare engaged with the Lower Sioux band of Ojibwe in the design and building of the hospital, and opened with a blessing from tribal and community leaders from Redwood Falls.
Healthy living is important to CentraCare, and they put their energy and resources into caring for people and places.  Whether it's sponsoring marathons or other activities that promote healthy outdoor activity, maintaining outdoor green spaces on their campuses, or being conscientious of how they dispose of waste, CentraCare lives Upstream.