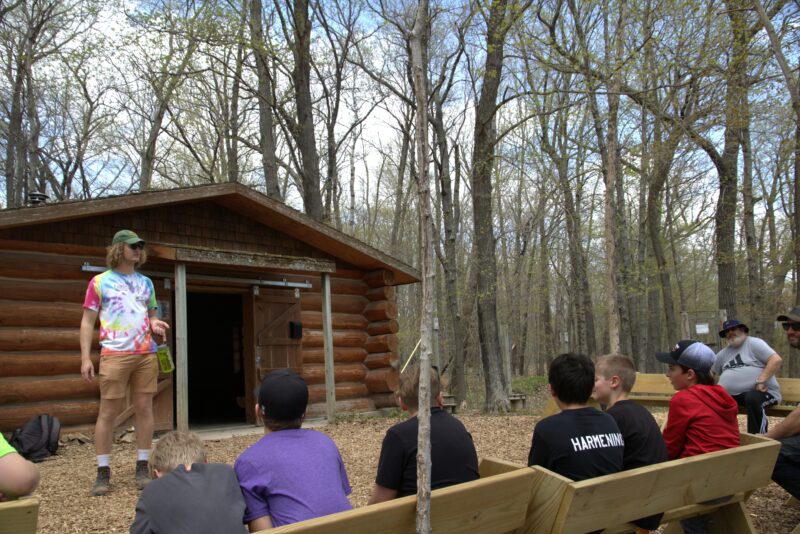 Giving children positive experiences in the outdoors is one of the best ways we can inspire the next generation of stewards of our natural places. This is exactly what the educators at Eagle Bluff Environmental Learning Center are doing. Near Lanesboro in Southeastern Minnesota, the staff at Eagle Bluff are helping children from all walks of life  form positive connections with the natural world.  
Each year, Eagle Bluff hosts over 16,000 children, families, and adults at their campus in the beautiful driftless region of Minnesota. Their programming spans all ages, from nature preschool to summer camp to adult learning opportunities. From September through June, their Outdoor School program brings fourth through eighth grade students into an outdoor classroom environment. 
Through hands-on learning experiences — such as exploration, observation, and active engagement — Eagle Bluff is fostering curiosity and appreciation for our natural places. The approach that educators at Eagle Bluff take follows the BEETLES approach, which encourages students to engage directly with the natural world and think like a scientist.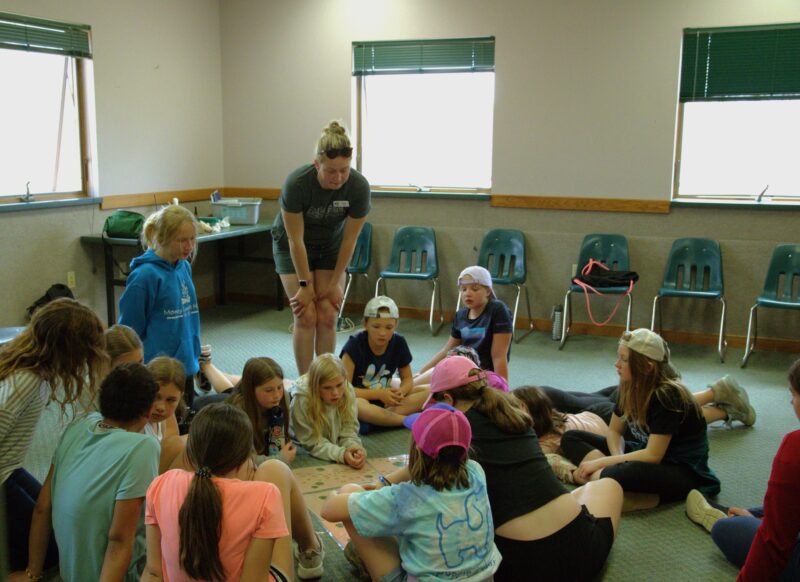 The team of educators at Eagle Bluff are a skilled and thoughtful bunch — trained in education, the natural sciences, and outdoor teaching techniques. Each year, Eagle Bluff also brings twelve Environmental Education Fellows on board to help these young educators hone their skills and learn collaboratively. "Teaching is the best way to learn," says current Fellow Clare Mazak. Her favorite course to teach is Ice Age, which is taught from December to March — another Fellow, Emma Harte, says that enjoying natural spaces year-round, even during the colder months, is an important part of Eagle Bluff's approach. Harte describes how kids have different levels of comfort with being outdoors, depending on their background and experiences. She prioritizes helping kids feel comfortable — using strategies like dressing for the weather, taking breaks if needed, and adapting to the outdoor class location. 
At the end of the day, leaving students with a positive impression of our natural spaces is just as important as gaining knowledge: "We're starting at step one with appreciation," says Mazack. Fellow Emilie Potocki says that this place-based learning approach is what inspires curiosity and exploration of Minnesota's natural spaces.
Many Eagle Bluff educators have positive memories of being outdoors as kids, and they channel this in their teaching and interactions with students. Environmental Education Mentor Gretchen Olson describes her childhood experiences rock climbing at Camp St. Croix: "I had that experience of feeling accomplished when I reached the top," she says. Other educators have similarly fond memories of hiking, spending time at family cabins, and being in community gardens. These experiences led them to pursue training in fields like biology, American studies, and education and eventually land at Eagle Bluff as passionate outdoor educators.
At Eagle Bluff, educators are inspiring stewardship of our natural places through fostering positive experiences outdoors. They provide imaginative programming year-round that allows kids to engage with the natural world as their classroom. Their aim is that kids and adults alike "leave Eagle Bluff with experiences that stick with them and inspire them to become lifelong stewards of the environment."