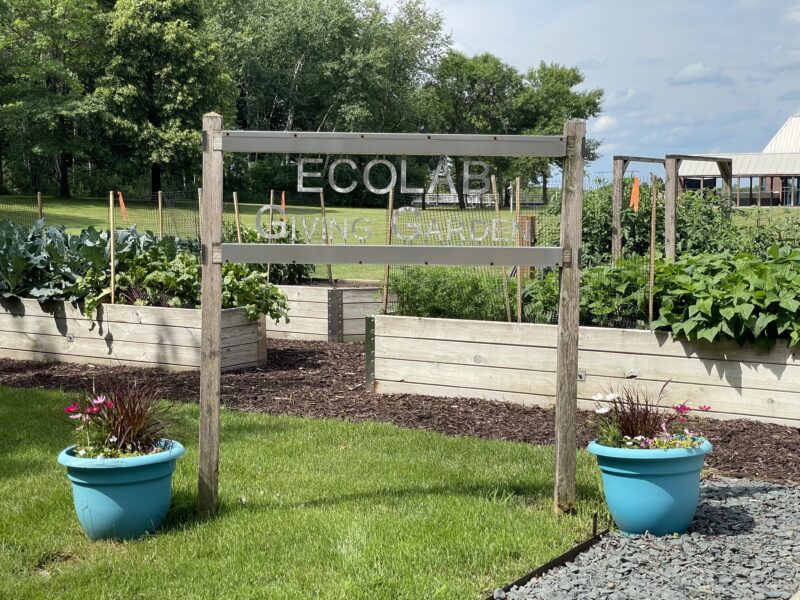 Ecolab employees take the company value of protecting people and vital resources seriously.  Their love and care for Minnesota is demonstrated in many ways, from using cutting edge science and engineering to clean and protect our communities to volunteering in their community to support their neighbors.
For over 10 years, 30 Ecolab employees at their Eagan campus have grown healthy food through their Giving Garden.  4 volunteer teams rotate weekly to water, weed, pick bugs, primarily Japanese beetles and cabbage worms, during the growing season which generally lasts from end of May to Sep. Throughout the season, the volunteers harvest and then donate the healthy produce to Neighborhood House for distribution to families in need.
"I'm thankful to work for an employer that encourages team members to volunteer in our communities and provides support for our efforts." says Kristi Davis, who works in Ecolab's Information Technology Finance department and coordinates the volunteers for the giving garden.