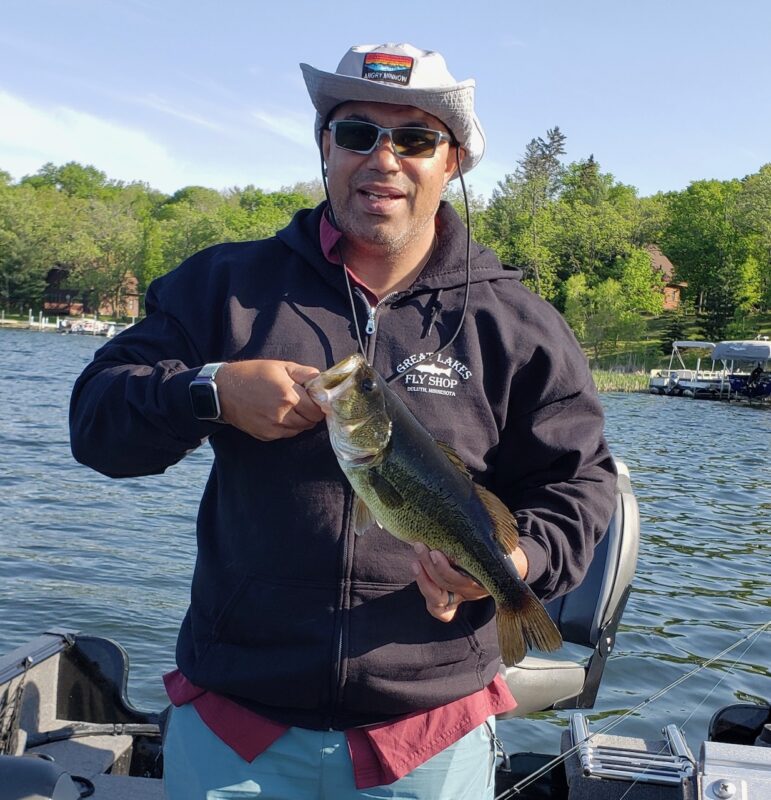 When I tell people I like to fly fish their first question is usually, "where?". I laugh and then tell them, "anywhere"! This leads to a conversation about where you can fly fish in the city. I live in North Minneapolis and most traditional fly fishing is done in cold water trout streams, but that is changing. Fly fishing is now a consideration for all species of fish and that means we can target all bodies of water. I fish the Mississippi River for carp, Lake Harriet for Musky in the fall and I love to wade in Cedar Lake on a hot day and fish for bass and panfish. It's always fun to hear people talking and wondering just what I'm doing. I'll take time to talk to a passerby who remarks on how well I cast (I don't!) or wants to know what I'm targeting.
The truth is, I'm targeting relaxation. I'm a horrible fly fisherman. My casting isn't the best and my patience is in low supply some days, but I love getting out there.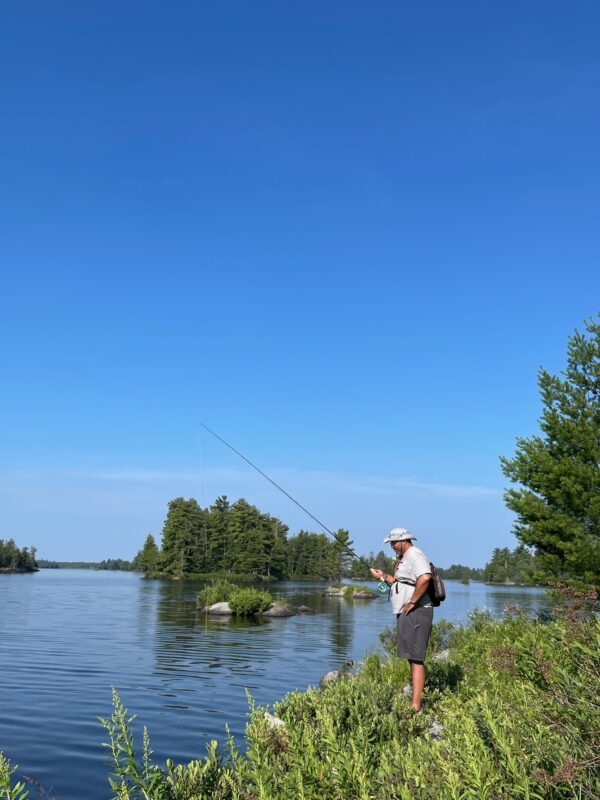 I love walking along the banks of a river or stream. I enjoy cleaning up the area I walk to make sure I leave it better than when I found it. I can catch trash better than almost anyone, trout… well, I'm still working on that. The point is, I don't have to be catching fish to be having a great time. I love it when I get a trout on the line only to see him take a beautiful leap and slip the hook. While it would have been nice to land the fish and get that picture, it's not the point. For me, I'm there to enjoy a bit of nature and take some time to see what the river may hold that day. If I go to a lake, I'm probably more interested in cooling down and practicing my cast than desire to catch a fish. My point is, fly fishing, to me, is as much about caring for the places where I like to fish and keeping nature natural as it is about hooking up with a fish or two. It's about taking time to relax and focus on something like the cadence of my cast or figuring out what the fish are biting on that day. Nothing brings me more joy than feeling a fish take a fly that I tied myself. It's just so satisfying to know that I can take a bunch of feathers and thread and turn them into something useful. That said, I also find joy in leaving the bank with no fishing stories and a full trash bag as well, because I know the next time I visit that spot it may just be a little bit cleaner.