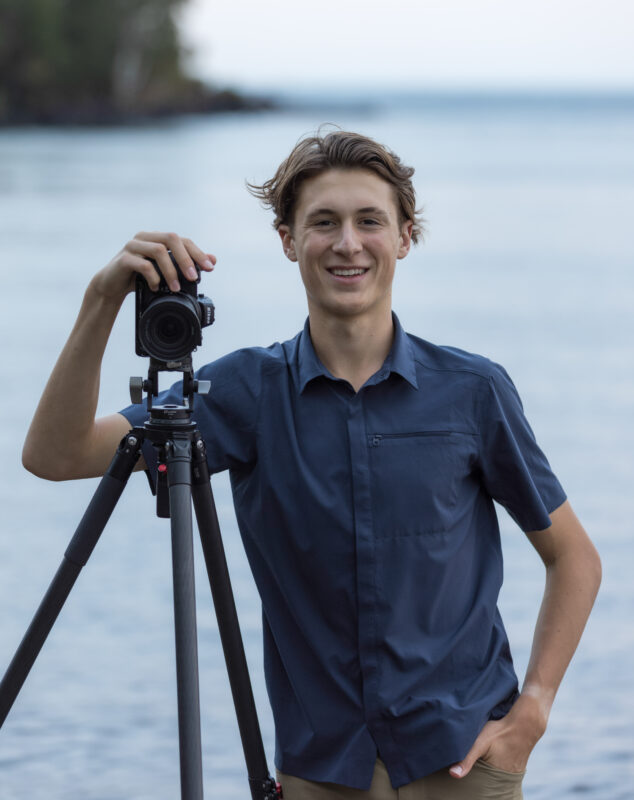 After a couple years of continuously photographing I had reached a point where I felt confident in my knowledge of the technical aspects of the camera. Now I had the creative license to experiment with and think freely about compositions, new ideas, and locations without the burden of just trying to make a photo that wasn't blurry. One moment sticks out in my mind where I chose to venture outside of my comfort zone. On a spring camping trip to the North Shore of Lake Superior, instead of focusing solely on the wide-angle sunrise and sunset scenes that I had become accustomed to shooting, I tried to pay closer attention to smaller details in the landscape. This approach opened doors for me. All the scenes I'd noticed over the years but never felt compelled to capture because they didn't fit my 'style' now appealed to me. Not dependent on the weather conditions, I now felt like I was truly starting to see nature holistically through the viewfinder of my camera.
Now, whenever I set foot with my camera, I carry this newfound mentality with me. I find fulfillment in arriving at a location with no plan in mind. Over time, I started to realize that practicing this method allowed nature to speak to me. I aim to be adaptive in the landscape, keeping my eyes and mind open. I've found that I'm more successful when I don't place limits on what I can make into a meaningful image. In the past when faced with midday light I would normally retreat from the landscape, confident that there were no satisfactory photos to be taken. But all it took was repetition and reflection to realize that there was so much more to landscape and nature photography than I initially thought.
The way I celebrate the landscapes I photograph through my imagery is directly related to how I choose to care for it. This means consciously considering the effects of any actions I take on the landscape. In my mind, upholding nature's undisturbed purity is more valuable than any photo I might take.
When I speak about my pathway of learning in photography, it is not my intention to convince or persuade that it is the 'right way'. Instead, I hope that by sharing this story, others may get a glimpse into the way I connect with the natural world. In this way, I hope viewers of my photographs can appreciate not only the physical beauty of what is captured but also the metaphorical message behind each image. Maybe the next time they venture outside they will notice something in nature that they hadn't before. As I've come to understand, nature offers abundant lessons; all it takes is a pause and a moment of observation to have one's eyes opened.