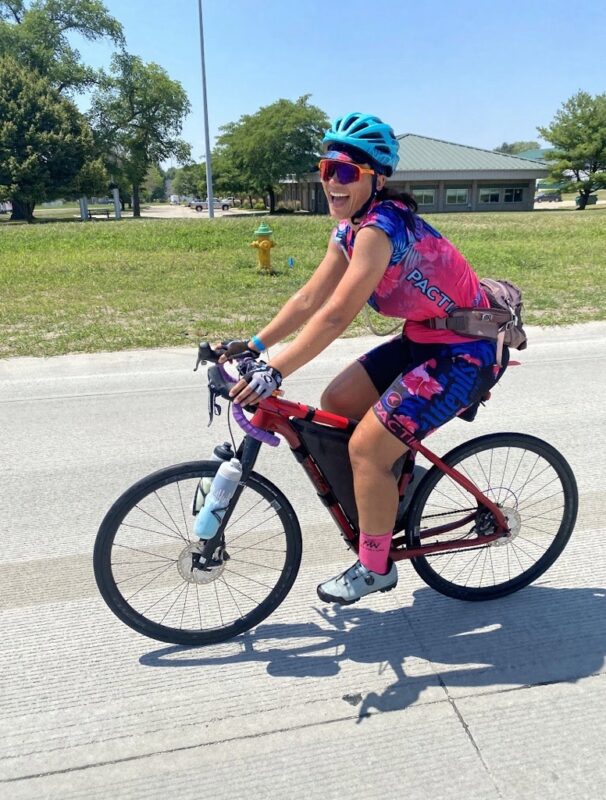 Sydney Hobart, Community Health Improvement Consultant at Allina Health shares how she is Caring for Place:
I grew up in a place where bike commuting was largely impossible due to poor infrastructure and unsafe cycling conditions. It just wasn't baked into the culture, nor was there intention or investment to do so. Imagine my surprise when I moved to Minneapolis, one of the most bike-friendly cities in the country, and even further when I began working at Allina Health. At that time, we didn't yet have the newly renovated Midtown Bike Center that we do now. But even the indoor bike parking employees did have access to make a huge difference; though I didn't love rolling my bike through a loading dock and onto an elevator to access the storage room, nor did I particularly enjoy hanging my wet and/or smelly bike clothes in my cube (sorry, 7th-floor colleagues).
I was thrilled to learn Allina Health had taken all of this into account when plans for the new Midtown Bike Center were announced. Having a space that is more easily accessible (you can quite literally roll into it from the Midtown Greenway) encourages employees to bike commute by making it even easier for them to do so, including those who may need accommodations. Having a locker room and showers promotes bike commuting by allowing employees to start their work day with the dignity of personal hygiene, regardless of how far their trek to work may be. Not to mention the positive environmental impacts that come with more employees harnessing their own pollution-free, physical power to get to work rather than a combustion engine car. Yet another added bonus, we also share the new space with a small, Black-owned bike shop that was on the brink of closing their business for good. All around, the beautiful, state-of-the-art space makes it easier for employees to enjoy the physical and mental health benefits of a bike-to-work lifestyle.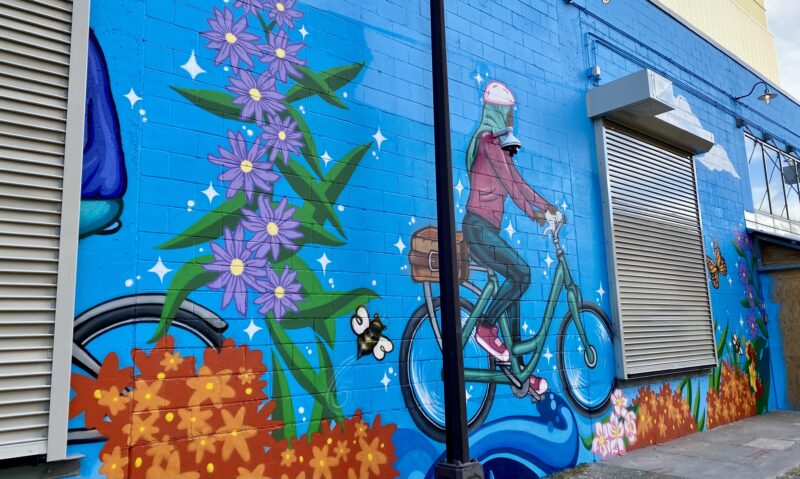 I am beyond proud to work for an organization that values and encourages my love of cycling (seriously, I brag about the Midtown Bike Center to all my bike friends and really anyone who will listen). I have been blown away by the number of employees and community members who have been using the bike center since its grand opening. The investment in and operation of the Midtown Bike Center truly does send the message that Allina cares about the health and well-being of its employees, the environment, and the local community.