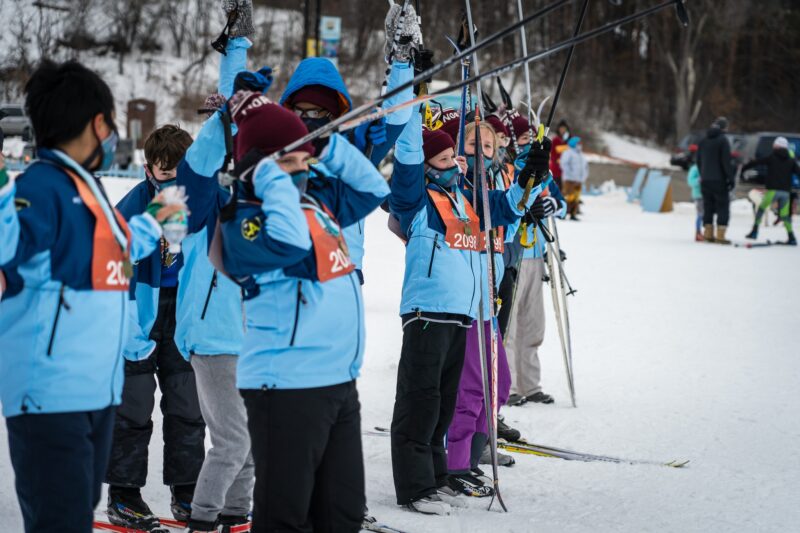 The Loppet Foundation, which connects people through a variety of outdoor programs, knows the importance of celebrating the place of Minnesota. They operate out of Theodore Wirth Park, and proudly welcome the responsibility of being stewards of that land. As the largest park in Minneapolis, Wirth Park offers plenty of beautiful natural resources for residents and visitors from all backgrounds. The Loppet Foundation teaches people how to enjoy nature while caring for their place.
At the Loppet, they believe that the first step to taking care of a place is the feeling of belonging to that place. Their programs for children, starting in elementary school, teach kids how to participate in outdoors activities like cross-country skiing or mountain biking in Wirth Park. "If you fall in love with something in your backyard, and feel a real sense of belonging there, then you care about protecting it," says Loppet Executive Director Claire Wilson. These programs build relationships between Minneapolis children and the land, relationships that will guide these children in how they care for the Minnesota in the future.
The Loppet's green programs have two goals: to teach people how to care for place, and help the Loppet Foundation better care for place itself. The organization is doing an audit of their consumption and waste, and they're exploring how to expand into composting programs. At the Loppet, everyone cares for the natural spaces of Minnesota, because they cultivate a sense of belonging and ownership of those spaces. Through their programs and activities, they teach kids and adults alike how to engage with and protect Minnesotan nature.