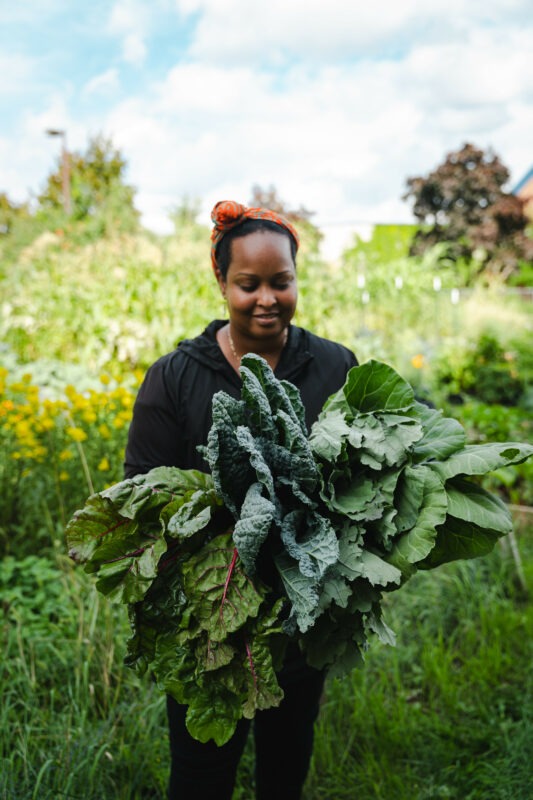 Naima's Farm in Alexandria has shown the power of sustainable agriculture—and the power of Naima Dhore, a Somali-American farmer who connects to her heritage through her work. Naima makes sure that everything she grows can be eaten straight out of the ground, with no pesticides or additives. Her specialty is growing crops that are commonly used in Somali cuisines, from millet to okra to Swiss chard.
Sustainable agriculture is essential to Naima's goal of clean and pure food. She doesn't use any chemical sprays, and she uses a no-till model. Her holistic approach to growing takes food from seed to table using simple and non-aggressive methods. Additionally, Naima is conscientious about zero-waste practices and tries not to buy outside products whenever possible. She tries to do better each year, meaning that her farm is always growing and improving.
Naima encourages Minnesotans to support local farmers by buying produce and learning creative new ways to use fruits and vegetables. Local farmers aren't done at the first frost; there are often ways to support them year-round, so don't forget about them in fall and winter! Naima says her passion is growing food for her community, and that her experience as a farmer has allowed her to adapt to America while maintaining her connection to Somalia. Agriculture has also taught her that no matter our background, we all share the same space.
Congratulations Naima on being one of the 10 winners from across the state for your ongoing dedication to caring for Minnesota's natural places.