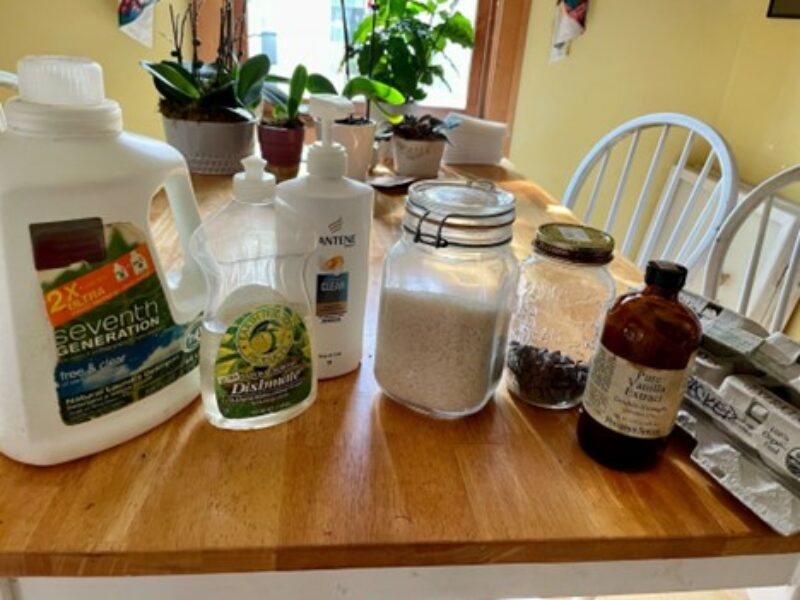 Mary Flood-Maneely loves walking along the Mississippi, around the lakes of the Twin Cities and being outside any time she can.  "I find my outdoors time restores me and allows me to reset."  Minnesota's natural places are important to Mary.  Whether camping at one of Minnesota's many state parks, or on her paddleboard on Lake of the Isles, she seeks the benefits of being in nature.
Mary was raised in a small house with a big family.  Her parents instilled a "leave no trace" ethic while enjoying Minnesota's outdoor places, and she's passed that ethic on to her children.    But Mary goes beyond just picking up trash while on her daily walks, she's made a commitment to reduce or even eliminate single use plastics from her home and her life.
She uses intentionality when planning the ways she shops to eliminate the need for packaging, and when she must buy plastic, she makes sure she uses it over and over.  As a member of Mississippi Market Coop, she refills jars, cartons and jugs with bulk grocery items including everything from dish soap to eggs.  She has been using the same laundry soap jug for over 10 years!
"The best way to reduce my plastic use is to make sure it never comes in the house," says Mary, "I make choices about what I buy based on packaging."
Mary finds other ways to reduce her plastic footprint, including canning and sauce making from fresh vegetables that never needed to go in a plastic bag.  And when she does need a plastic bag, she makes sure she washes it and reuses it as many times as possible.
Mary recognizes that this personal passion of hers takes time and resources, but she encourages people to be conscious of their plastic use and start with small steps to use less or reuse plastics.  "It never goes away," she gently reminds us, "and reducing or eliminating it gives our natural places a better chance to be as healthy as possible." 
Mary goes Upstream by celebrating our natural places and being thoughtful about her plastic use.  It's just one of the thousands of ways Minnesotans care for our natural places.
Bonus: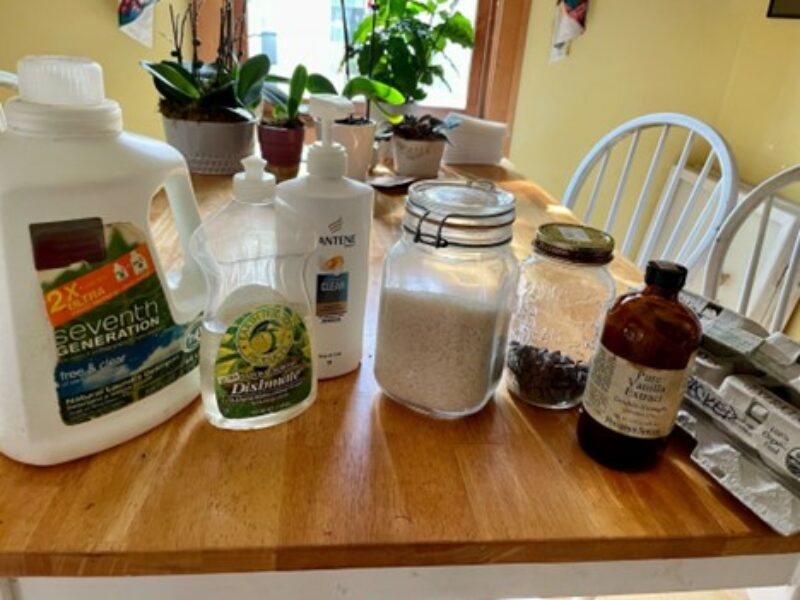 Minnesota is a national leader in Coops, where sustainability and care for place help consumers with responsible packaging, sustainable agriculture and healthy foods. Learn more about Mississippi Market and other Minnesota Coops here:
https://localwiki.org/twincities/Co-ops