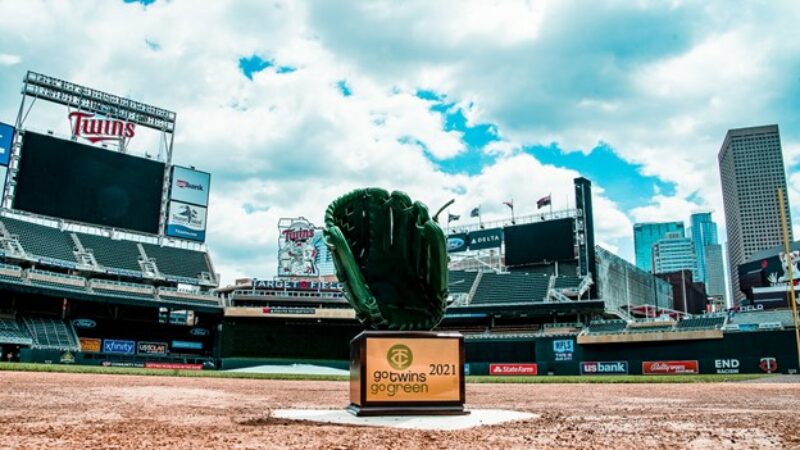 Upstream partner Minnesota Twins play their home games at Target Field recently named the Greenest Ballpark in America! Water management, energy reduction, best in the league recycling and composting are all ways the Twins care for Minnesota.
They were proudly awarded the 2021 MLB Green Glove Award for their near-100% waste diversion rate. "The team at Target Field is committed to operating this great ballpark in the most environmentally responsible way we can. We want to be good neighbors, and we want to set good examples for sustainability in pro sports. It's the least we could do for our great community," says Dave Horsman, VP of Ballpark Operations.
Having our home team love where we live and care for our state makes it easy to root for the home team. Go Twins!