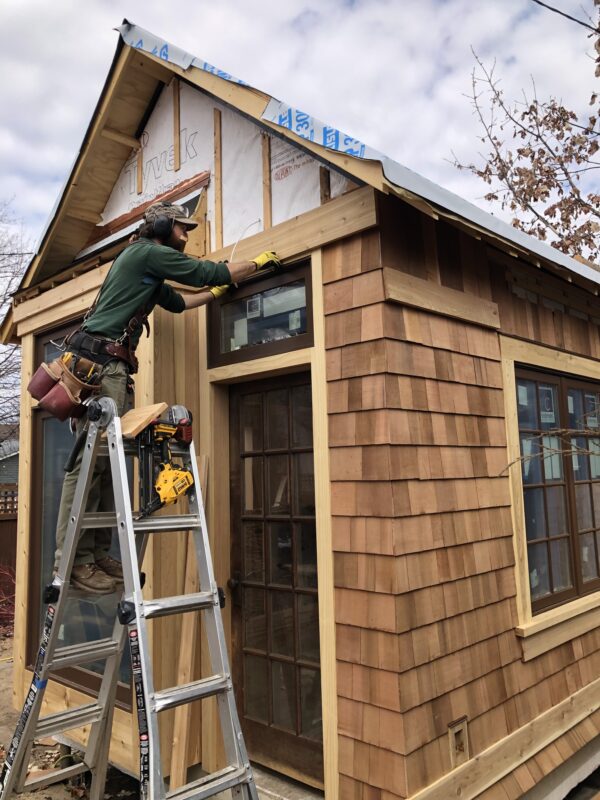 Terra Firma, a Minnesota-based general contracting company, helps bridge between their clients vision and sustainable building practices that care for our place.. As an employee-owned company, they understand the importance of creating shared value and a strong culture.  Terra Firma helps their clients to create sustainable homes that consider their neighbors, the rest of Minnesota, and the natural world around us.
One way Terra Firma goes Upstream is by helping their clients understand the choices they have to make their homes more sustainable. They prioritize local and sustainably forested materials whenever possible and building to exceed current building standards.  It also comes across in their attention to detail – they are meticulous about how they build, because even the smallest air gaps will affect energy consumption. 
Not only do they help their clients go upstream, but Terra Firma also goes upstream through their actions as a company.  The company's founders started off as wilderness guides together, where they developed a strong sense of teamwork and stewardship for Minnesota and our environment.  That shows up in their choices in their own spaces;  they are currently in the process of installing solar panels on their new building in St. Paul, working towards generating as much of their own energy from renewable sources as possible.
Whether it's helping Minnesotans build sustainable homes or investing in the quality of their neighborhood, Terra Firma cares about Minnesota, its residents and its future. 
Learn more about Terra Firma's commitment to caring for our place while building yours:  www.terrafirmamn.com.