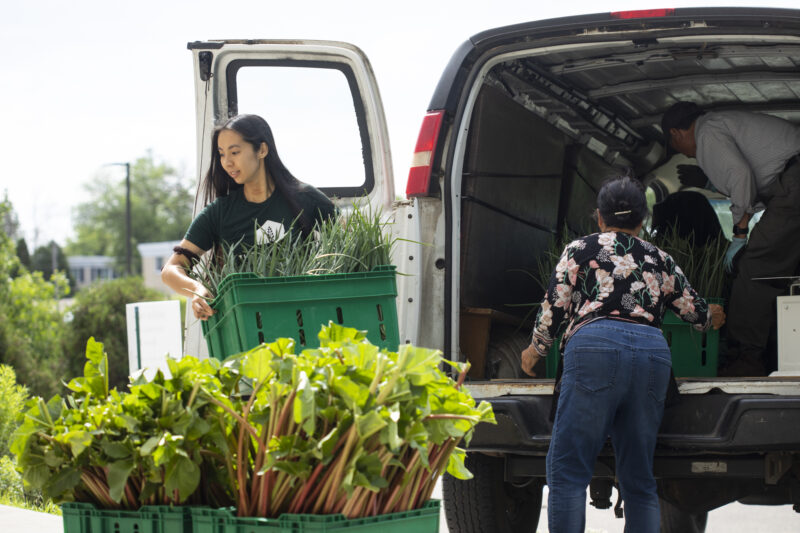 "Food from here, for here" is the driving force behind The Good Acre (TGA), a nonprofit food hub that links local growers & food producers with communities in the Twin Cities. TGA is helping build a strong, healthy food system that celebrates and supports Minnesota's incredible farmers. Their role as a food hub is uniquely important: by taking marketing off the busy shoulders of growers, they are providing a much-needed link in our food system. "The role of a food hub is so important. The benefits of working with one are that you have access to all these products through one order, one delivery, one invoice," says TGA Communications Director Nikki Warner. This allows TGA to supply food shelves and other wholesale buyers across the Twin Cities with healthy, local foods on a larger scale. 
Small-scale farmers are leaders in caring for our Minnesota land, and TGA acts as their support network. Through technical support — such as on-the-farm soil fertility and pest management guidance — they are increasing the capacity of small-scale farmers. "Farmers do have the capacity to grow lots of healthy food," says Warner, describing one farmer who supplied TGA with nearly $80,000 worth of produce from just 8 acres. TGA helps equip small growers with the skills they need to care for our soil and water, all while providing good food for nearby communities.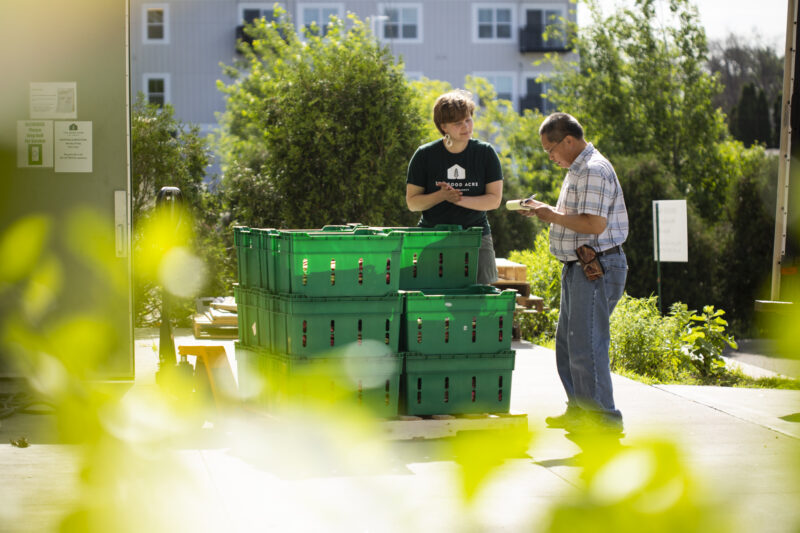 The past few years have presented many challenges for farmers and communities across Minnesota. When markets disappeared during the pandemic, growers struggled to sell their products. Low-income and BIPOC communities also struggled to source affordable, healthy foods. This is where TGA stepped in: they created LEAFF, the Local Emergency Assistance Farmer Fund. LEAFF is a guarantee for small-scale farmers that TGA will purchase a certain dollar amount of their produce during the growing season. This is especially helpful for beginning and small-scale farmers that TGA works with, many of whom are Hmong, Latino, and African growers. TGA then donates that produce to food shelves and other hunger relief organizations based in the metro area. In 2022, TGA guaranteed 65 farmers a $5,000 purchase each, and they donated nearly 200,000 pounds of produce to hunger relief partners. 
LEAFF reflects what TGA does best: playing the key linking role between producers and consumers, all while putting the wellbeing of Minnesota communities and farmers first. They are seeking funding to be able to continue the program: "People want these programs and services to continue because it's working," says Warner. She emphasizes that TGA is building a people-first food system that supports farmers in caring for our land in Minnesota.