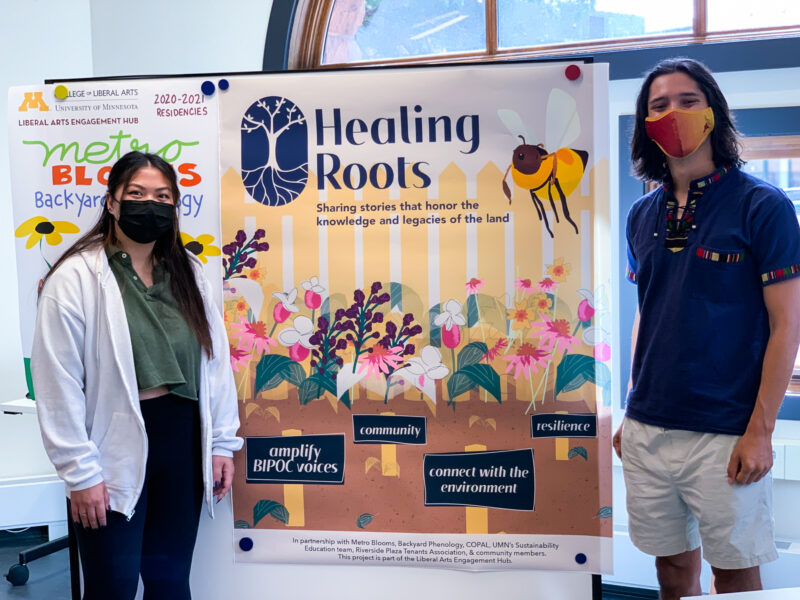 Most Minnesotans know University of Minnesota as a leading university with top academics, Big 10 sports, life-enhancing research, and a unique group of campuses across the state. We often think about the students, faculty when we consider the Maroon & Gold, but we don't often think about the 28,500 acres of land that the U of M operates on, and the surrounding neighborhoods and lands that they are stewards of.
As a land-grant university, their primary charter is education, but the land part of land-grant also encourages them to be intentional and thoughtful about the way they care for the places where they operate.
In addition to stunning campuses in Duluth, Morris, Crookston, and the Twin Cities, they operate a science reserve at Cedar Creek,  Research and Outreach Centers in Morris, Crookston, Grand Rapids, Waseca and Lamberton as well the Minnesota Landscape Arboretum in Chaska.
The U takes a holistic view of stewardship, elevating sustainability into their system wide MPact strategic plan. They integrate care for their places and their people into daily educational and operational programs. University President Joan Gabel summarized the focus well, "We restore and protect the wide range of natural resources that support our culture and economy, including lakes, rivers, forests and fields."
The U's love and care for place comes alive when they harness the hopes, energy, and aspirations of it's student populations.  One good example is Jaqueline (last initial), a student who came to the U interested in graphic design and business. Jaqueline joined as a student staffer at the Institute on the Environment, where she harnessed her passion as an artist, her savvy in business ethics and her dedication to caring for our community through her work on Metro Blooms, providing marketing and communication support for the program that helps establish gardens in under-served communities.
Jaqueline connects to our natural world and the people who use and benefit from it, "Everybody can be involved. There is always a way to be a part of it. Or you can create your own way. "she goes on to say, "Everybody shares this place, and we all need to care for it."